Pets Etc. Pet Grooming Services
Pets Etc offers professional grooming services that provide you and your pet the best quality care in the area. All breeds are welcome, and we customize our grooming to better serve your needs and taste. Have a pet that is scared or anxious about being groomed? No problem… our experienced groomers cater to the cowards.
Grooming Packages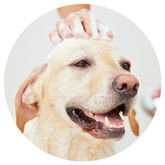 Bath N Brush
A warm bath with a massage, basic shampoo, hands on drying, brush, nail trim, ear cleaning and expressing anal gland.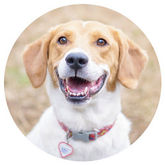 Basic Trim w/Bath N Brush
A Bath N Brush & More with basic scissoring or clipper work for pets with coats that are regularly groomed.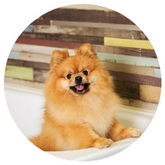 Premium Cut w/Bath and Wash
A Bath N Brush with a full service groom including extensive scissoring, brushing and dematting or clipper work.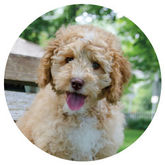 Walk-In Services
Please call prior to visiting to ensure groomer is scheduled
Nail Trimming
Nail Grinding
Ear Cleaning
Nail Grinding and Ear Cleaning Package
Face Trim Sanitary Trim
Face and Sanitary Package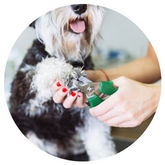 Add-on Packages
Choose an Add-On Package to supplement a bath or groom package. They're designed to address the specific needs of your pet and keep your dog healthy, happy and looking great.
Furminator De-shedding Package
A 10 minute soak in furminator solution, bath in furminator shampoo and extra brushing with furminator tool to help reduce shedding.
Flea & Tick Package
A 10 minute soak in flea and tick solution followed by a bath with flea and tick shampoo.
Itchy Dog Package
A bath in soothing oatmeal or medicated shampoo followed by a 10 minute soak in hypo conditioner.
Stinky / Skunk Dog Package
A 10 minute soak in neutralizing solution followed by a bath in aromatic shampoo.
Touch-Up Package
Nail trim and grind, ear cleaning, paw trim and a 15 minute brush out.
What Plainfield Customers are Saying
We love our customers from areas near Shorewood, Caton Farm, Crystal Lawns, Coynes, Lily Cache, Plainfield, Jewell Road, Geneva Road, Gretna, Prince Crossing, Carol Stream, Cloverdale, Wayne Center, Schick, Bloomingdale, Elgin, Glendale Heights, Hanover Park, West Chicago, Roselle, Wheaton, Aurora, Crest Hill, Joliet, LaPorte, Minooka, Shorewood
Come visit our pet supply store in Plainfield, IL specializing in grooming, quality food, treats, and supplies for cats and dogs.